Benefits of Buying vs. Leasing a
New Land Rover in Bedford, NH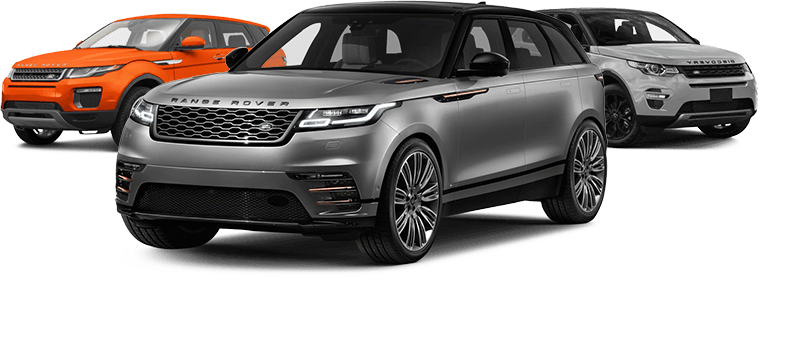 Contact Specialist
Buy or Lease a New Land Rover in Bedford, NH
In the market for a new or used Land Rover? Figuring out your financial options is one of the most important steps in the car-buying process. At Land Rover Bedford, we want to get you behind the wheel of a Land Rover model that perfectly accommodates your lifestyle and personality, but you also need to lock down a financing plan that works best with your monthly expenses. Everyone's financial options are different, so you may find yourself debating whether buying or leasing a new Land Rover is right for you. Our expert financing team is here to help, so visit our Land Rover dealership in Bedford, NH, to test-drive one of our most popular models like the 2018 Land Rover Discovery Sport or 2018 Range Rover Velar. Then, you can speak with our seasoned professionals to determine whether buying or leasing is best for you!
There are many cases where buying makes more sense than leasing, and vice-versa, but each person's financial situation is unique. That's why our financing team is eager to sit down with you and figure out the best game plan for your individual budget. Buying a new Land Rover gives you the freedom to modify your vehicle at will, or sell it to another buyer without any restrictions. When you buy a Land Rover, you also have no limitations in terms of mileage. In the long term, owning a car is often the less expensive option.
Although, your budget may not meet the qualifications for owning a new Land Rover, which is why leasing is a fantastic option that allows you to afford our luxury vehicles through smaller monthly payments. There are restrictions and limitations, however -- you may not customize your vehicle in any way, and there is often a cap on mileage. The benefit of leasing over buying is that it eliminates the stress of eventually having to sell your car, and during your entire lease period the Land Rover is under warranty. Your warranty will eventually expire with an owned vehicle. Plus, with a leased vehicle you'll have the opportunity to trade it in after a few years and upgrade to a new Land Rover. This is a great option for those who always like to have the most modern technology available in their vehicles.
 Curious to learn more? Schedule an appointment with our Land Rover financing team today!
Ownership
Buy
The vehicle is in your name, and once you have fulfilled all terms of your financial agreement, the Land Rover is yours to own!
Lease
You are subject to specific terms outlined in your lease agreement. Upon the end of the lease, you will have the option to purchase the Land Rover, trade it in to lease a new car or turn it in.
---
Down Payment
Buy
The down payment can often be higher than leasing.
Lease
Down payments certainly vary, but leasing is generally less expensive than buying.
---
Mileage Limits
Buy
You hold no contractual obligations to keep your mileage to a certain limit.
Lease
Mileage limits are set in your agreement, based on factors like your lifestyle and commute. Charges may apply if you exceed these limits before the lease is over. Learn more about your Land Rover lease return options.
---
Maintenance/Customization
Buy
The vehicle is yours to customize at will, and you can choose to have maintenance done at your discretion.
Lease
Per your agreement, you will often be required to adhere to certain maintenance requirements, and you can't make changes to the vehicle's appearance.
---
Monthly Payments
Buy
Monthly payments are often higher than they are with leasing, but you will own the Land Rover at the end of your term.
Lease
Monthly payments are typically lower than buying and can occasionally come with added benefits.
---
Contact Us
View Inventory